Yoboshi A8000-IIA Children Dental Unit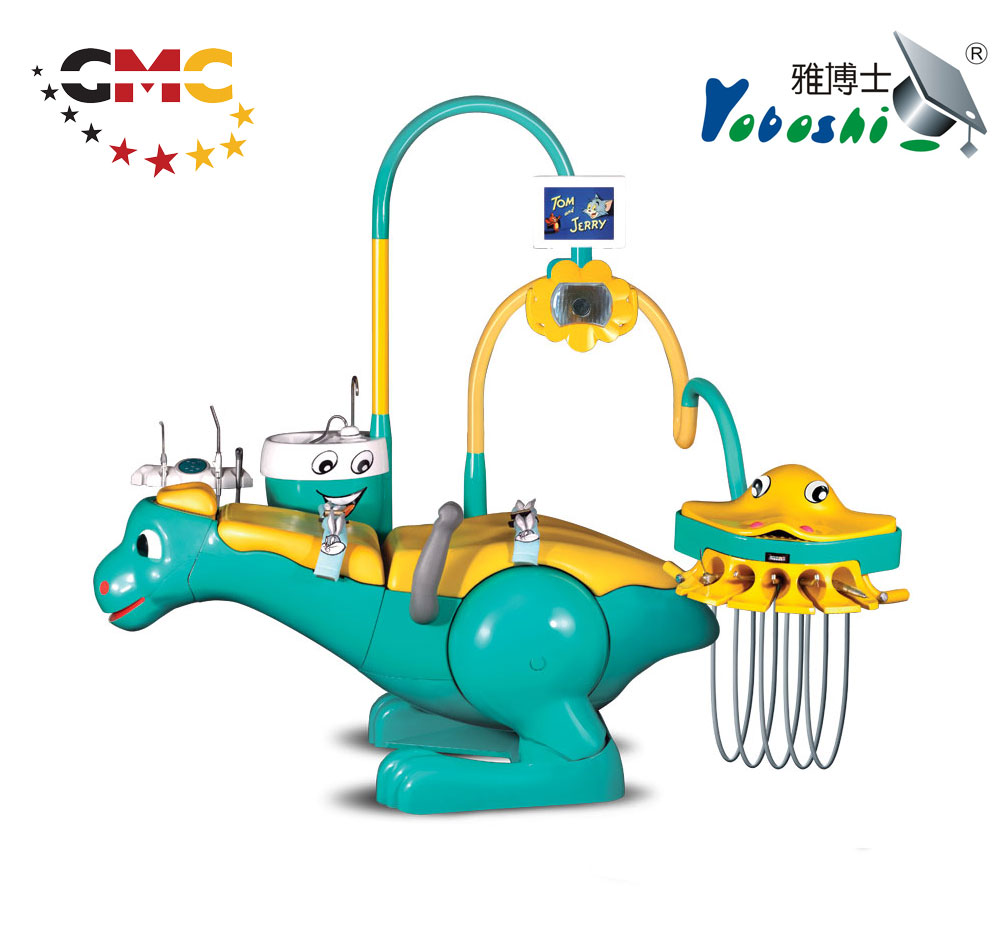 Dental chair with cartoon cartoon charactor designs appears  lovely, attractive and creating a friendly clinic environment to children. The cartoon design will attract the children's attention and ease their fear and tense upon dental treatment. Thus, treatment can be carried out with joy and relax.  Dinosaur patient' s chair moves automatically by control key, apple side box and a cartoon fish instrument tray surely draw a lot of children attention.
Simple, stable and easy to manage system surely become favor and trust of dentist.
Standard Package:
dinosaur chair          1pc
4holes highspeed handpiece tubing    2pcs
4holes lowspeed handpiece tubing    1pc
operation light with flower         1pc
fish instrument tray      1pc
three way syringe       1pc
automatic heating water supply           1set
centre suction system         1 set
cuspidor               1pc
big X-film viewer        1set
foot control             1pc